Packed weekend but I enjoyed it. Saturday's make-up gig was a blast - my client won the competition! So yay! :) But it was really tiring as I was on my feet from 2pm 'til 9pm.
Today was my good friend's son's Christening. And boyf and I covered the event as part of our gift. (: But all these has nothing to do with what I'm wearing. I'll be posting the photos from all stated in my next post.
I wore this one last week when boyf and I went on a random date.
I've had this skirt kept inside the closet for quite some time. Never thought it'd look great with a rock DIY sleeveless top as the belt that came with it has a floral buckle.
Boyf told me to play with the skirt but was not in the mood. YET. (shot in my room ---
see the layers of paper used to serve as the backdrop's extension towards the floor? also
please excuse the desk and the uncovered floor :P)
and so i enjoyed doing the twirls.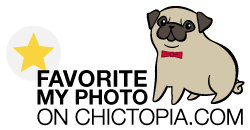 For the mean time if you have some time to spare, please do check out Bestie's blog, "
The Capricious Club
". She featured me in her
Fashionable Friends
segment.
The Photographer's Girl
xx