Top - Pretty and Perfect Shop; Leggings & Shoes - People 'r People;
Bangles - Accessorize; Necklace - G.Gozum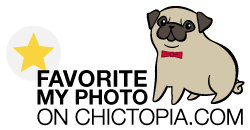 Quite a day today I must say. Long drives - short stops.
Craaaaazy!
I enrolled at A1, Araneta Branch for a refresher class - just coz I really didn't took driving seriously back then. And yeah, the 'rents were a bit hesitant with the idea of me driving 'coz they'd probably see me less often than me having them or someone else drive me.
Yeah yeah
. Sheltered. But things change -- so yay! Besides, I really hafta learn and practice before I leave for the States.
Anyway. After that we rushed all the way to Cartimar, Pasay. Boyf had to bench in his fish entry before 5pm and the traffic was, as always, terrible. But we made it -- so yay!
Then we drove back to Makati to pick up my mum for a dinner date (
she's hangin' out with us just coz dad's away right now
). We thought it was gonna be an easy ride since Pasay's just near Makati. But NO. Took us about an hour and a half to get to Ayala. So while we were stuck in bad traffic mum was walking around the mall - ugh! Unfair.
So we ended up eating around 9 and because traffic was still bad. We got home around 11pm and boyf was too tired to drive around and grab a cup of coffee. O_o
Anyway, I'm off to bed. Have a make-up gig tomorrow --- in Makati. Will post photos of the outcome after! Oh, also.. I hope boyf wins a place in the Fighting Fish Charity competition.
The Photographer's Girl
xx